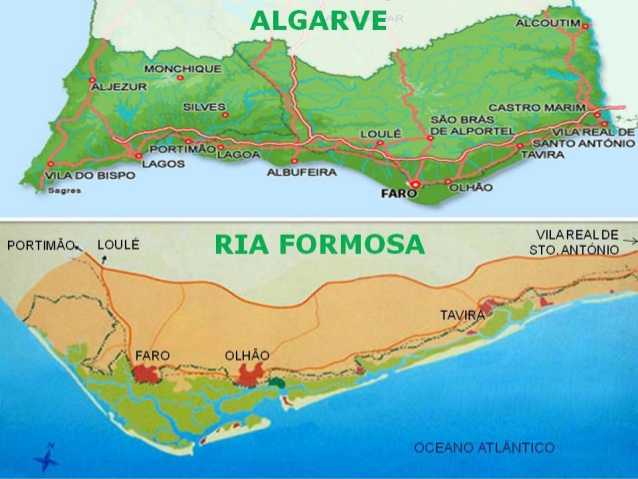 What is Ria Formosa
Please click on the blue text to know more.
I'll tell honestly, my first half a year in on the bank of Ria Formosa I couldn't understand what is it. From everywhere I heard – Ria Formosa that and this. And definitely, a lot of life goes there. Ria Formosa influencing quite strongly the life of eastern Algarve.
Let me try to explain you what is it and what to do there.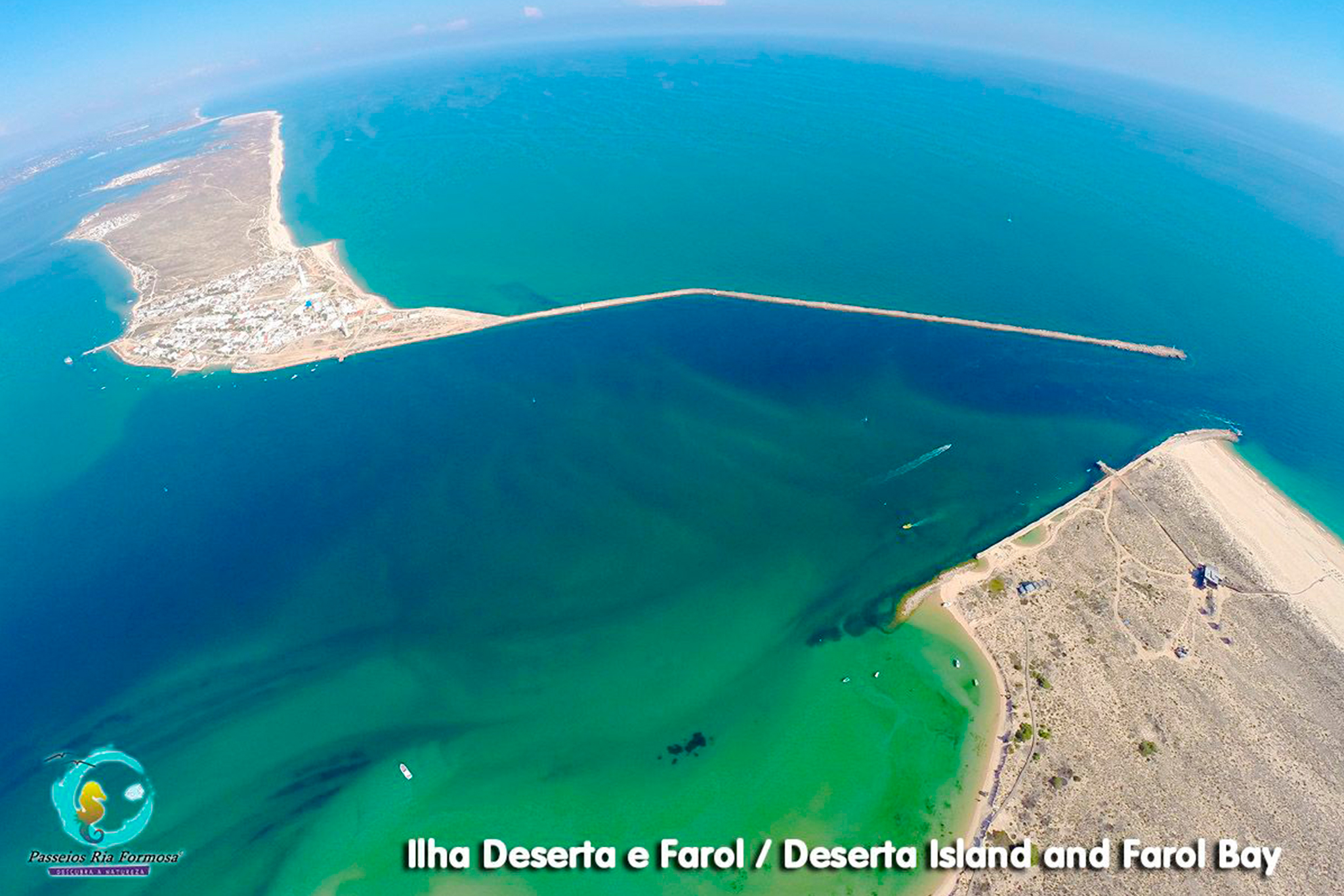 More info and about Islands
Imagine ocean Lagoon surrounded by islands. Small islands go out of water in Low tide and are invisible in high tide. Some of the big islands have settlements and long history of its villages.
Maybe, it's better to describe it like ocean water surrounded on the north with land and on the south with islands. Ria Formosa located in eastern Algarve. Stretches for 60 km from outskirts of Faro to Cacela Velha, a village after town Tavira. In Cacela Velha there is an amazing view from Castle hill and in low tide Islands are reachable by foot, unforgettable place.
Villages and towns located on the bank of Ria Formosa surrounded by calm waters with no waves and strong ocean winds. There some beaches on the bank of Ria Formosa (not on the islands), the biggest is in Fuseta. Other beaches are small and not so clean. 20 years ago locals were having their free time on those beaches, but now most of them (except Fuseta beach) are becoming forgotten and waters polluted with boats oil waste.
Because of the small water deepness conditions for wildlife are very fortunate, now its protected area and famous park. A lot of birds find their homes in calm lagoons of Ria Formosa, there are even Flamingos (and boat tours to see them). Its a crossing point for thousands of birds during the migratory periods of spring and autumn. 
Islands in Ria Formosa are easy to reach. There are ferry boats, which are quite cheap in every town (Olhao, Faro, Tavira) and popular villages like Fuseta, Luz Tavira, Cabanas de Tavira and even Cacela Velha in high tide.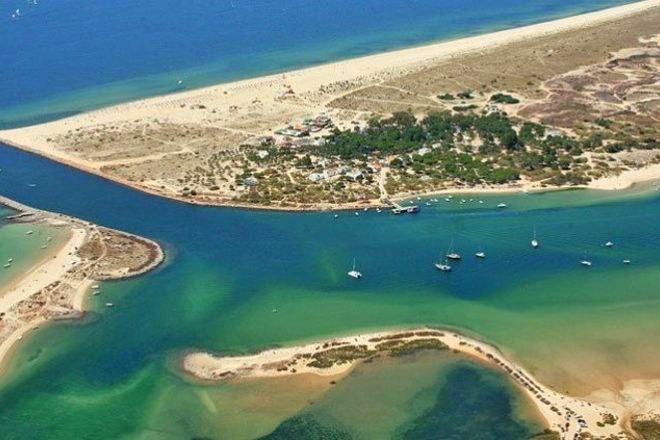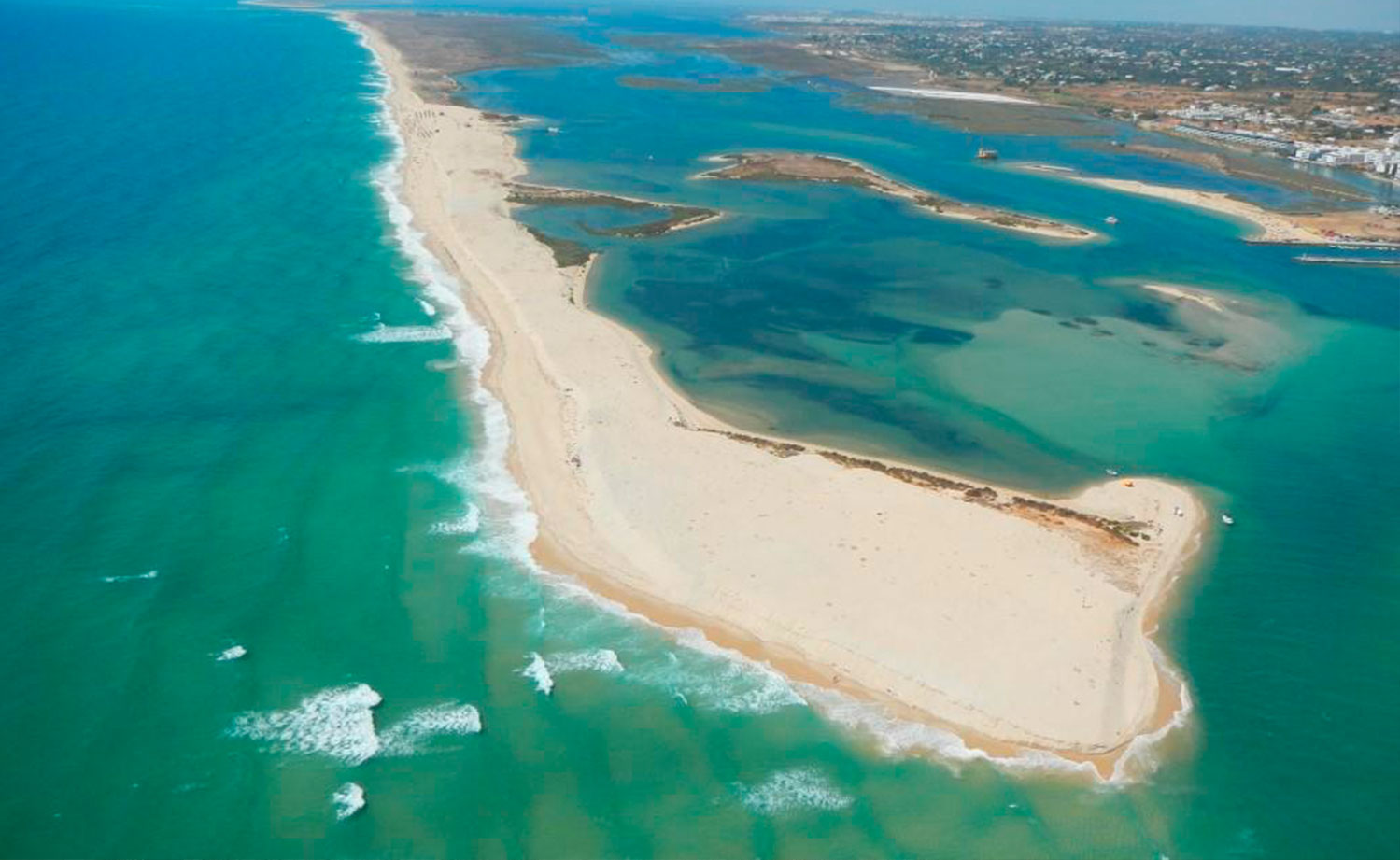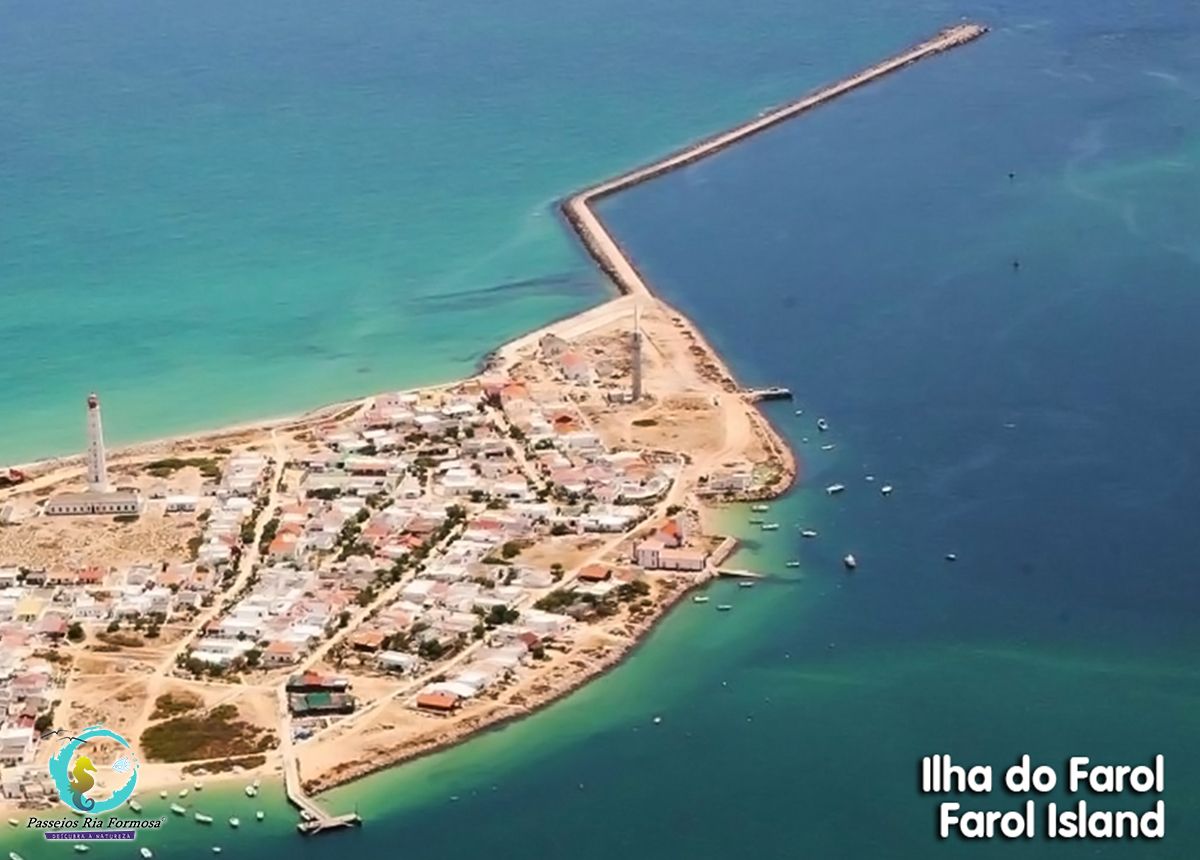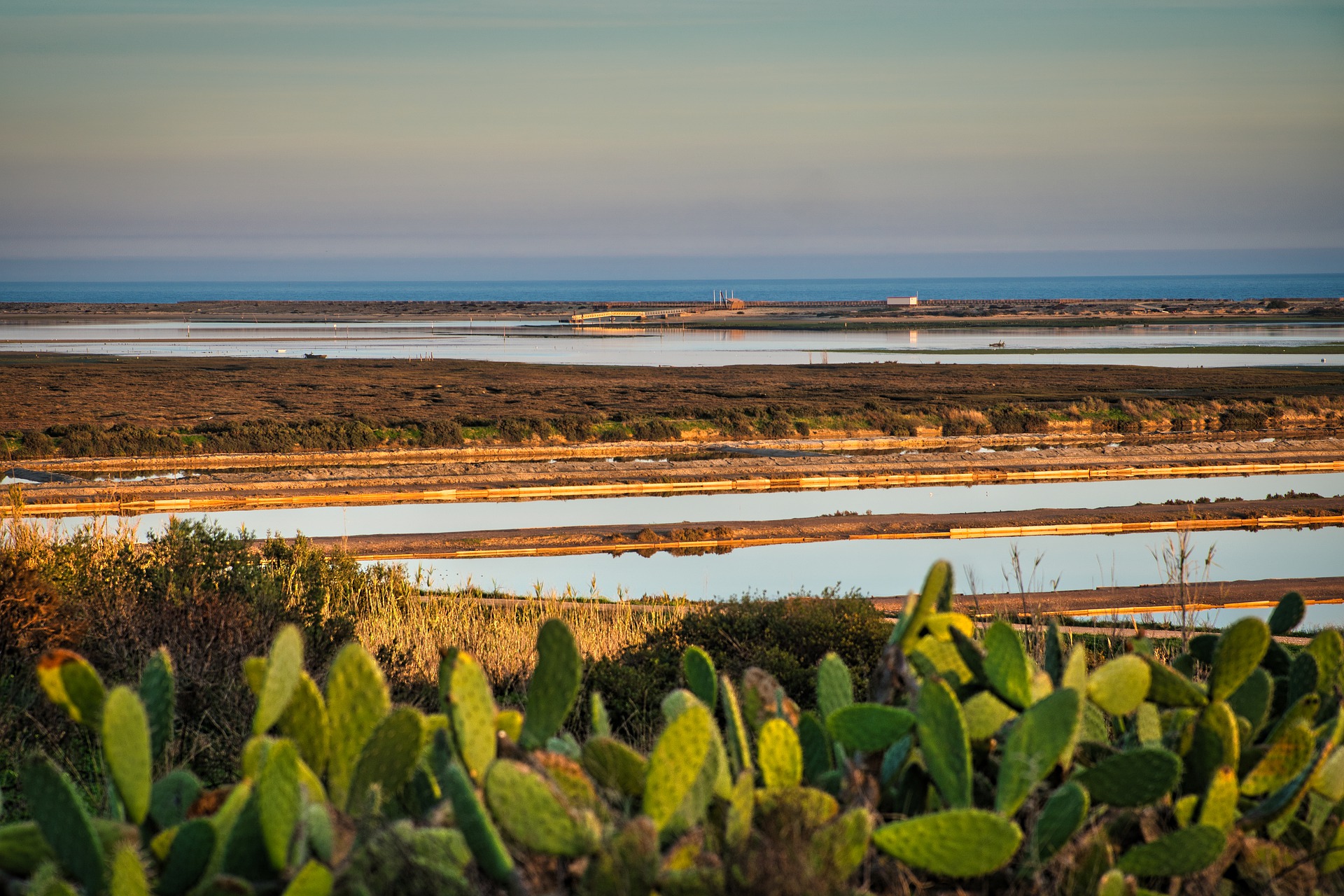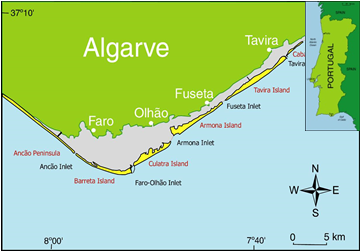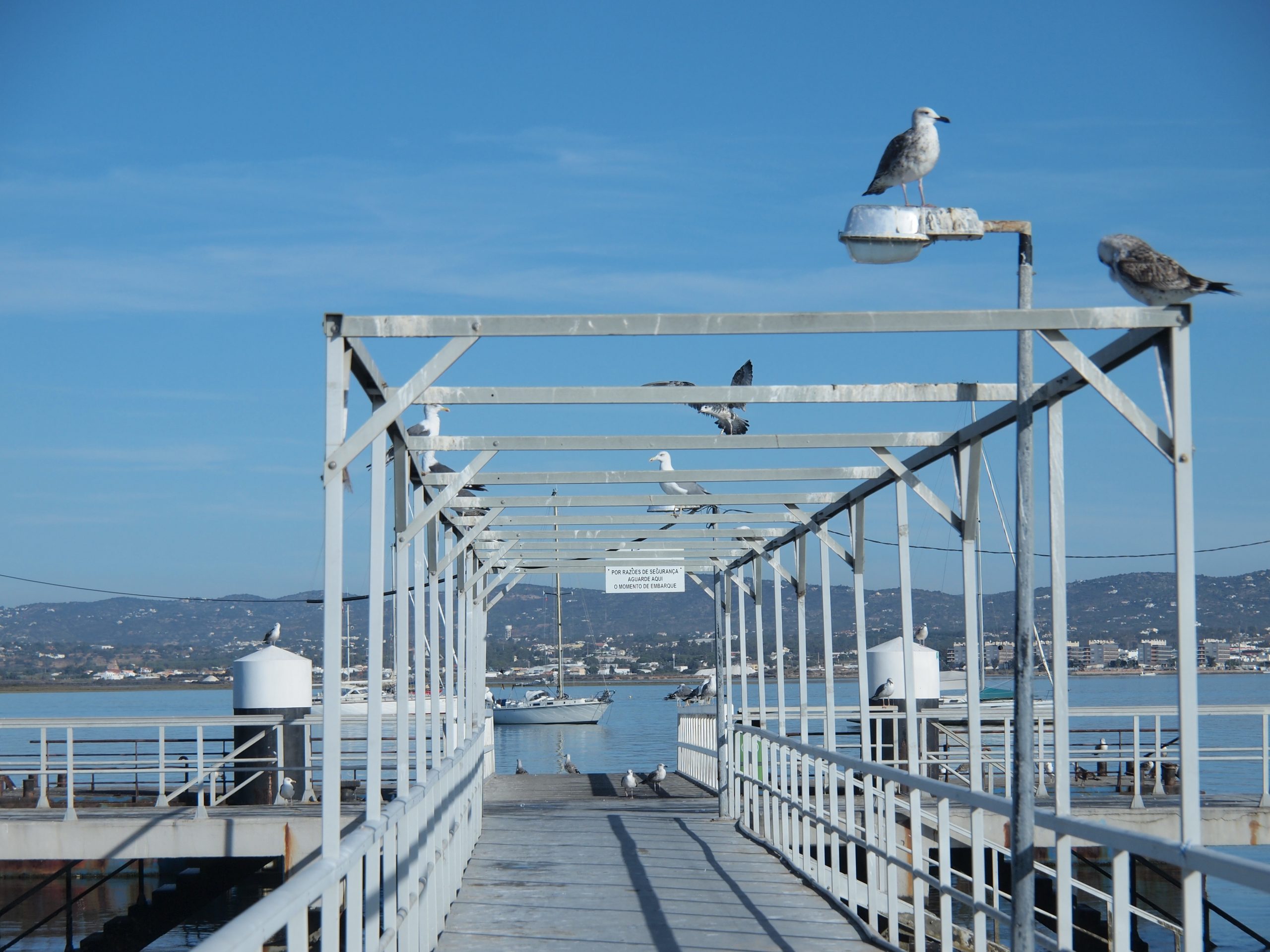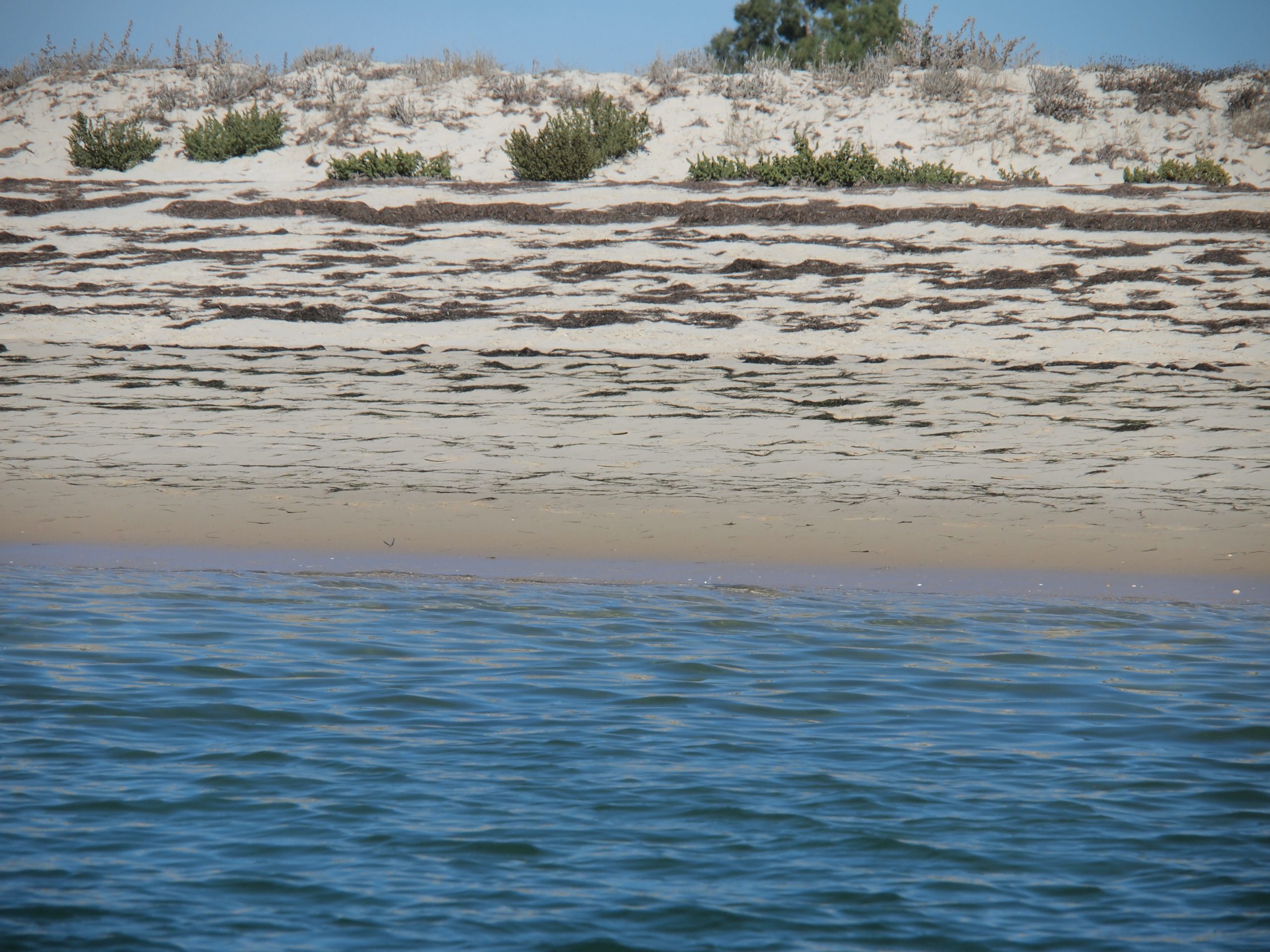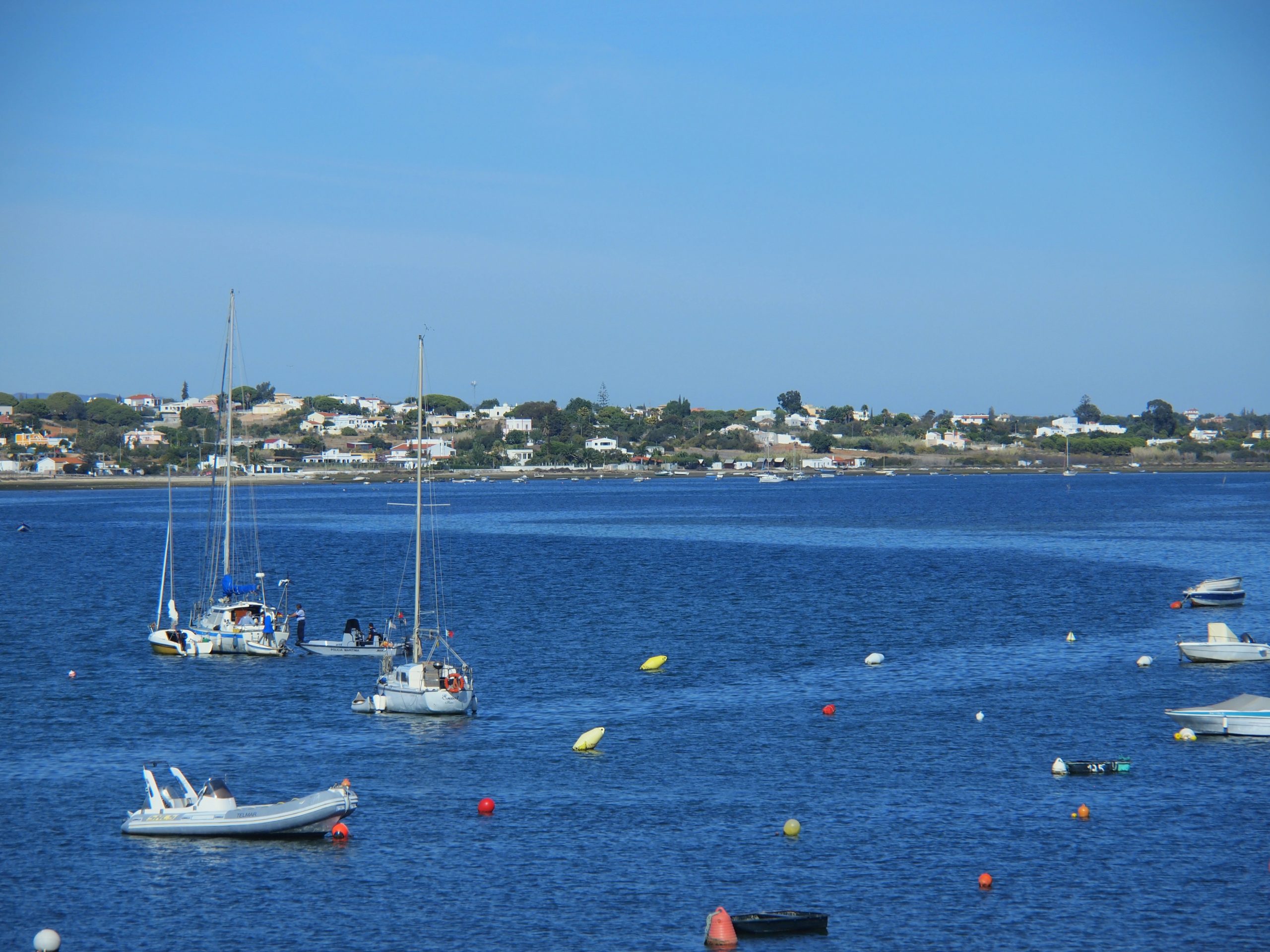 How to spend time in Ria Formosa ?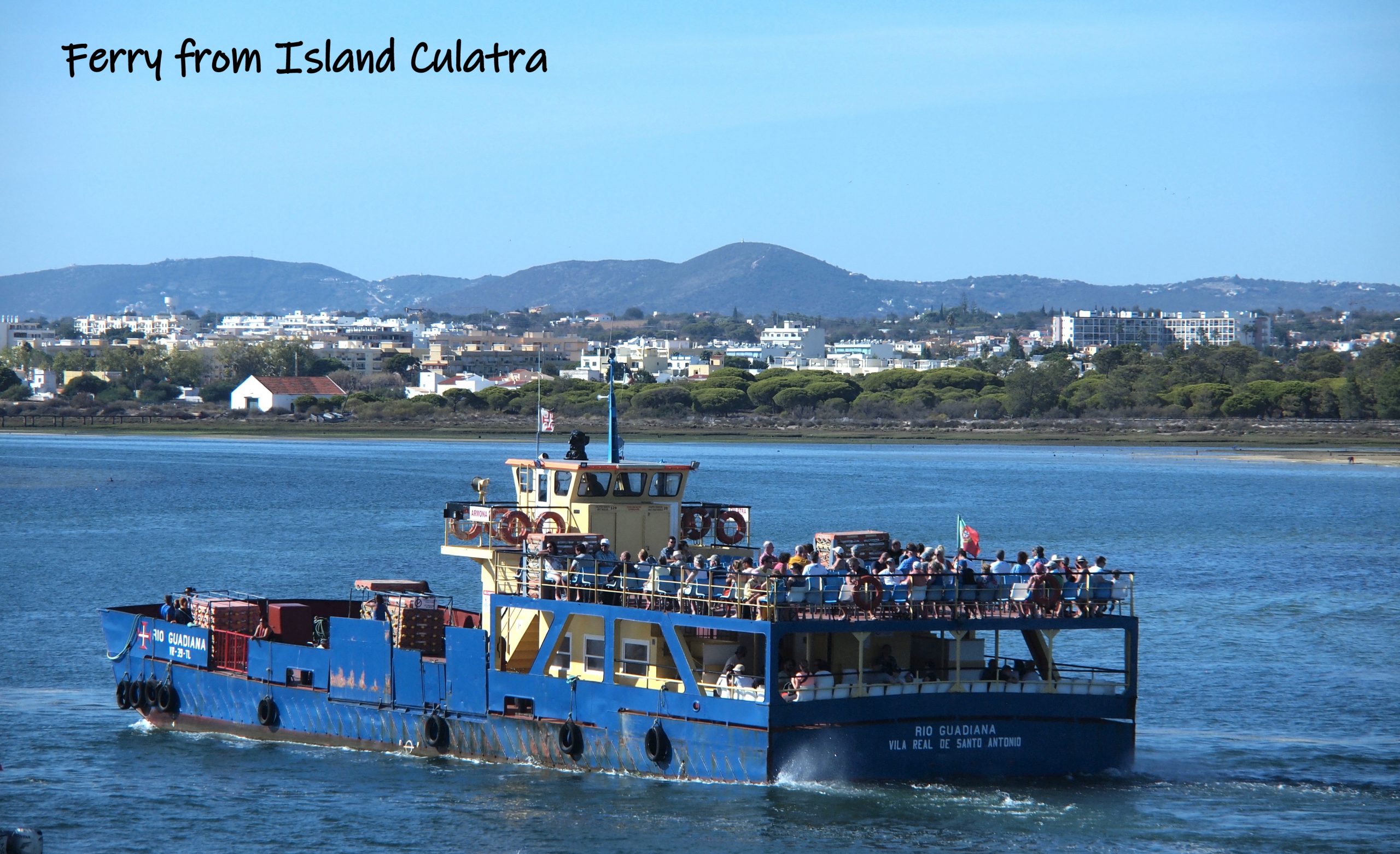 Everyone should do this!
Going to islands and enjoy the remoteness, greens and clean spacious beaches there. Island can give you some rest and calmness from the modern fast-paced world. Also, it's cheap to get there, for example – 3,80 euro costs round ferry to Armona and Culatra Island from Olhao. 
You can rent a house on Armona island or camping place on Tavira Island. Also can just come for a few hours and go back to the land, in summer ferries come quite often. Here are the schedules for Olhao ferries. There are also water taxis, but they are much more expensive, can be from 20 to 50 euros.
A lot of smaller islands don't have any settlements. Some of them just happened to be empty, others got destroyed by waves, and there are some which were cleaned by people to be protected areas.
For example in villages Luz Tavira or Fuseta, Islands are totally empty from human livelihood cycle, maybe have one cafe and no more buildings.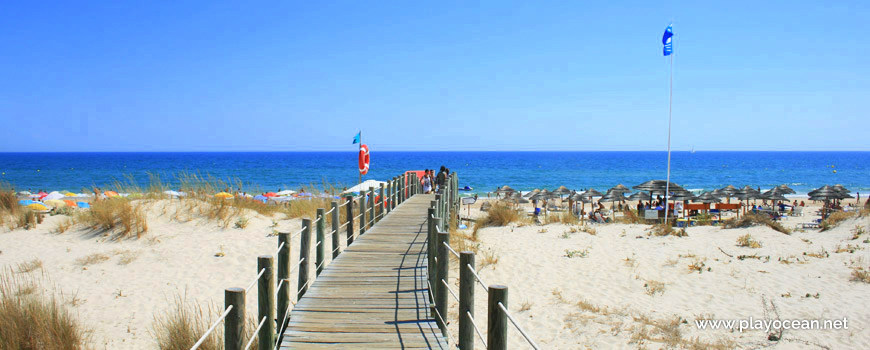 Boat rides with different themes.
There a lot of boat rides/tours with different time length. Some are 1 hour, others for 6 hours. One can check Flamingos and oyster farms. Can do activities while the boat trip like sailing, birdwatching, seahorses observation. There are boat tours which will show you a few islands in 2 hours, or even more in a whole day boat ride visiting islands and seeing the ocean.
More and more popular are the boat trips on the Ria Formosa that allow you to get to know, in a few hours, the various islands, beaches and local life. These tours give amazingly big value for its cost.
Even if you are on the budget we would advise you to catch some boat tours. There are just some things which can't be experienced without guidance. Also, the tours are quite cheap, starting at 13 euro per person.
On our website you can find these kinds of tours in every town. We don't charge you extra for the booking, but we get a commission like any other seller in any other sailing point online or in the town. Money that we are getting from sales help us to discover Algarve more and write about it.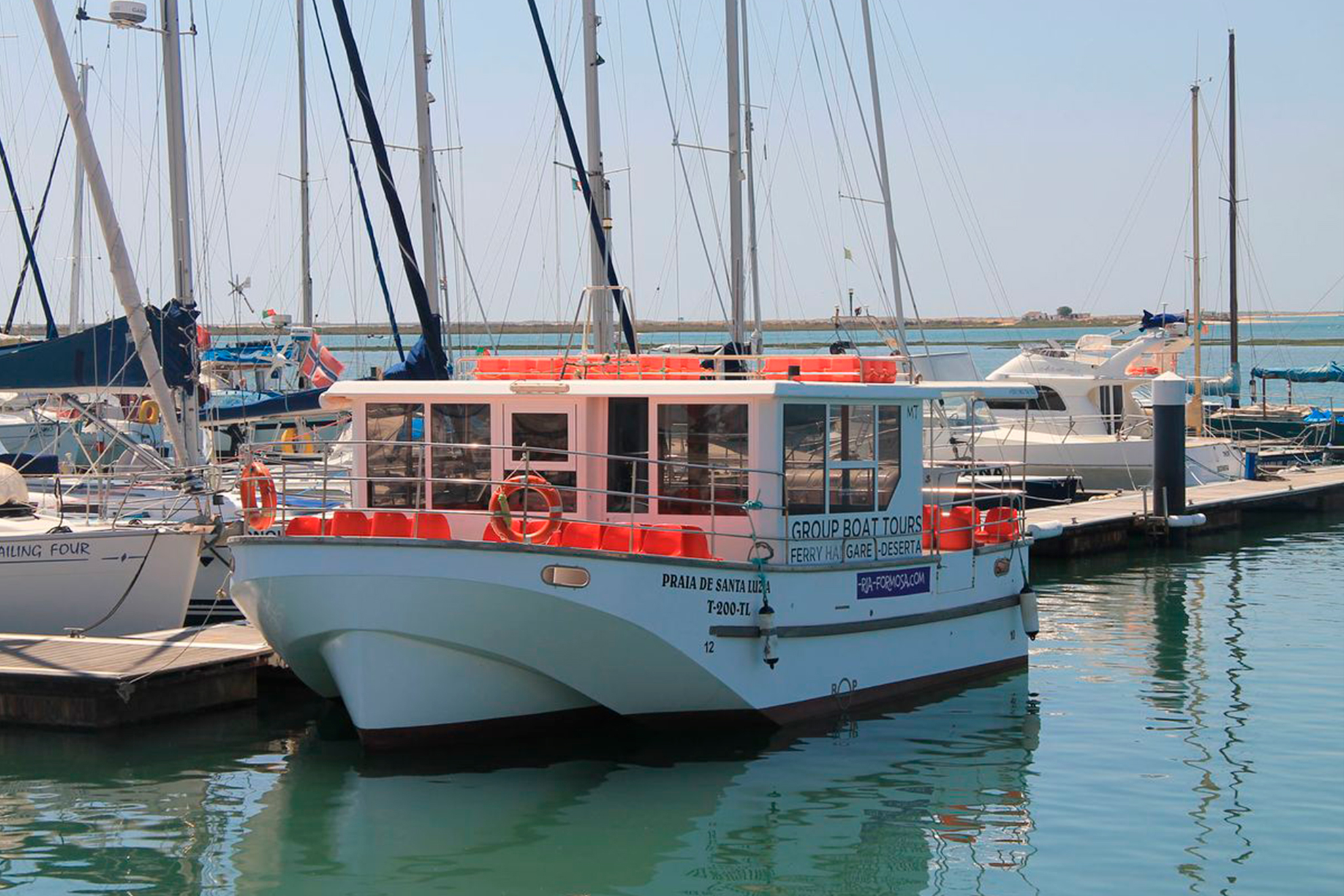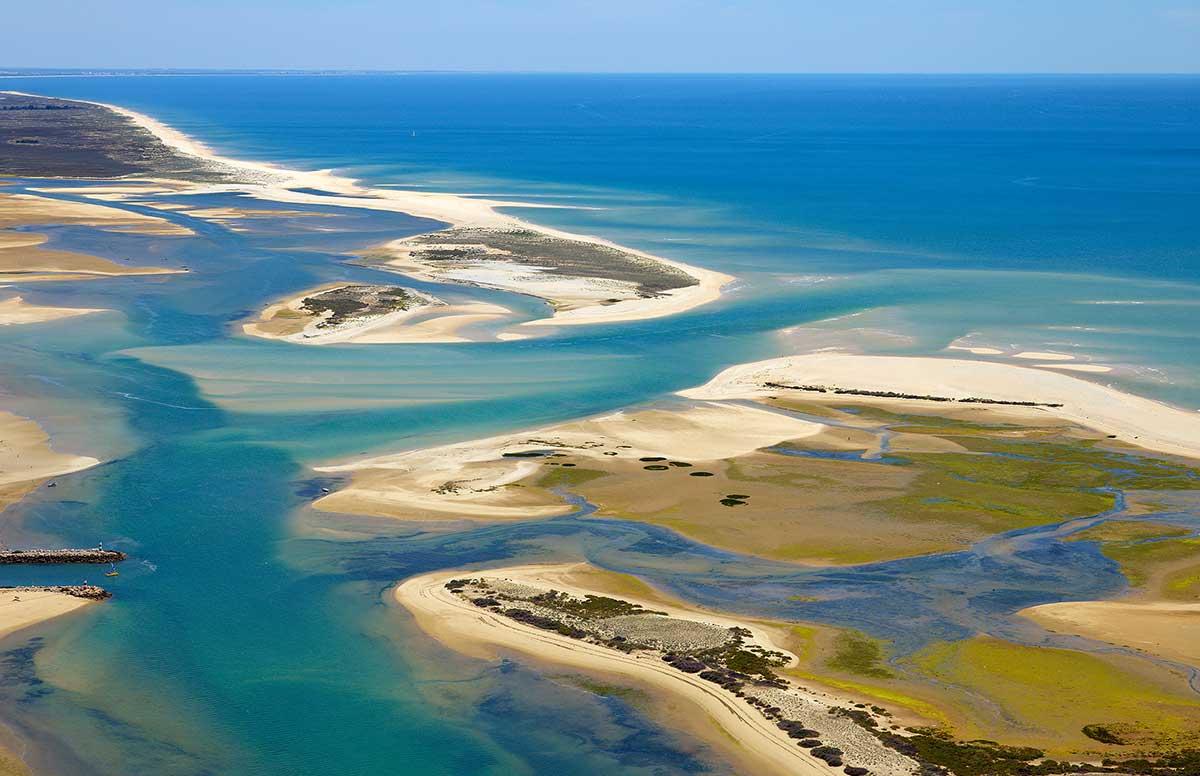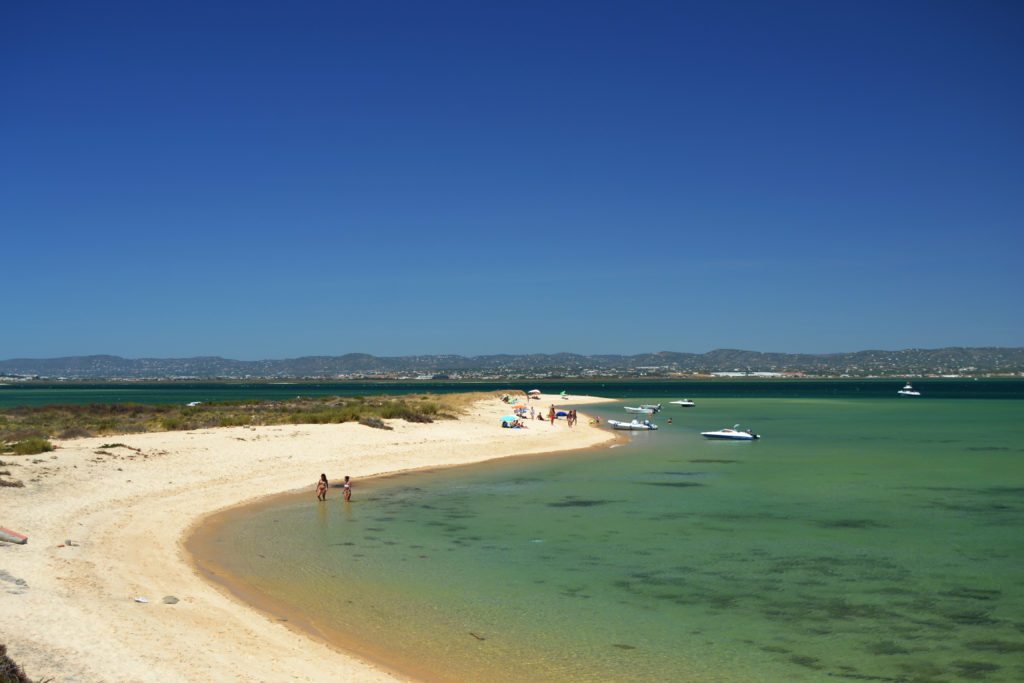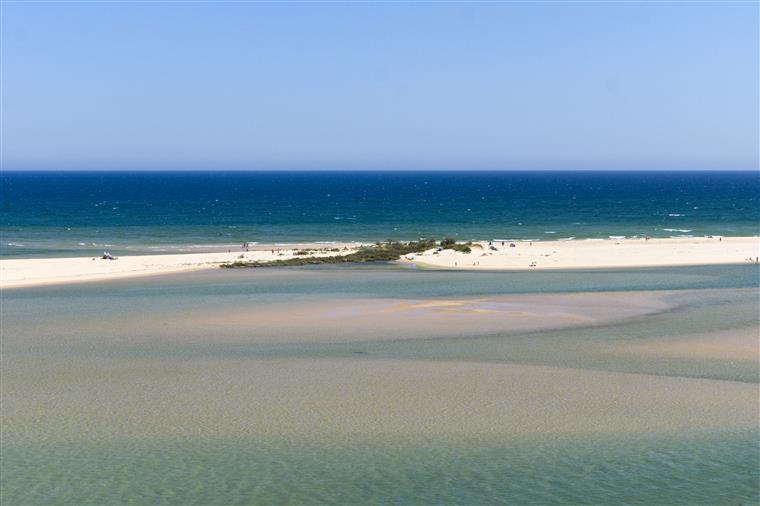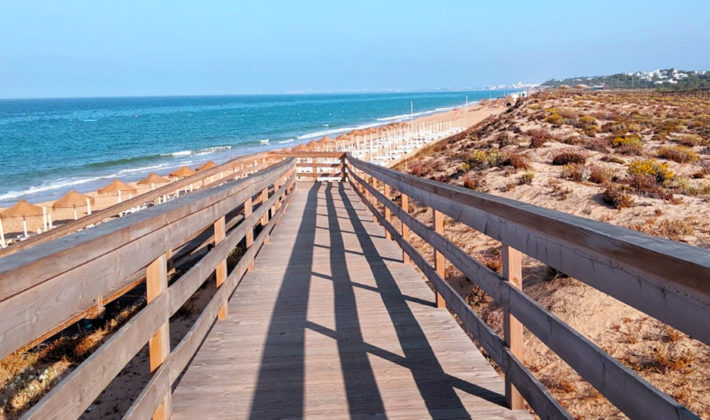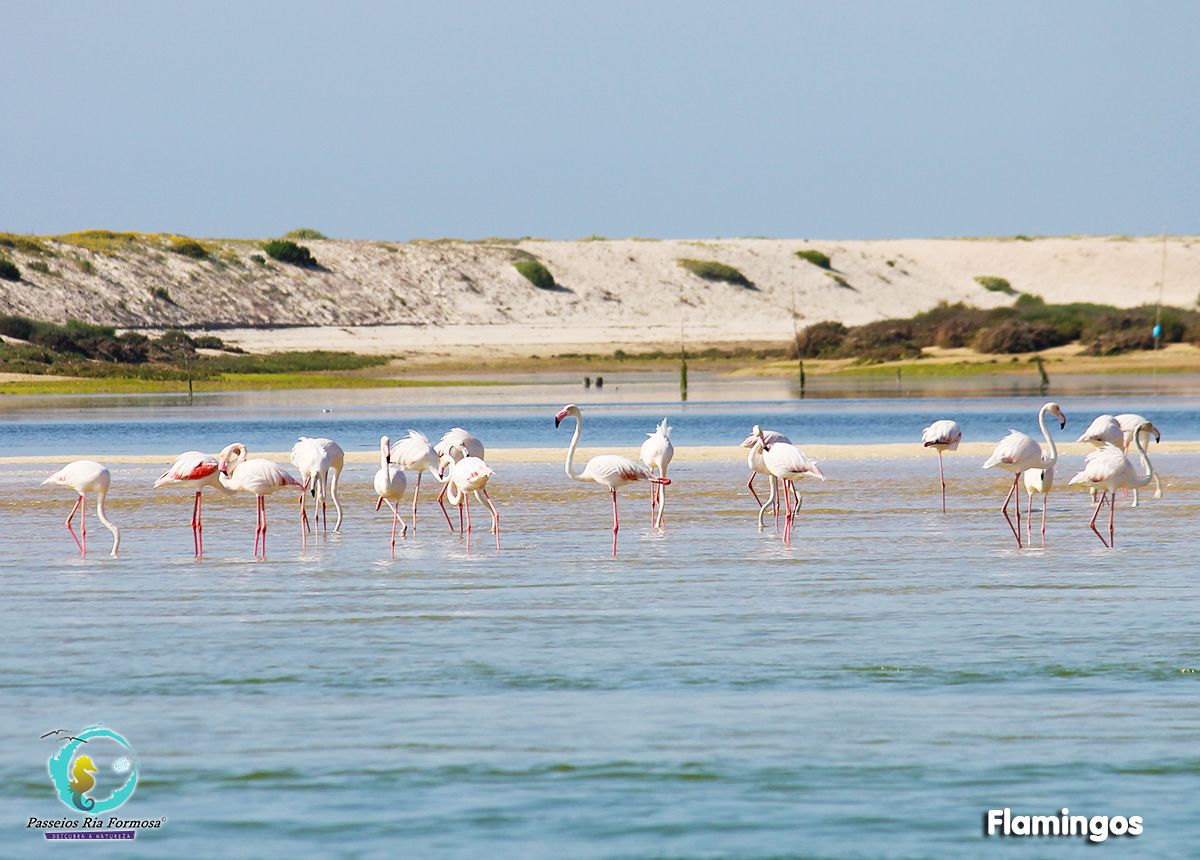 Water sports.
Calm waters of Ria Formosa make sports much easier and possible to newcomers. Kayaking on Faro island or in Fuseta, Sailing. For now, Faro gives the biggest choice of activities –  kitesurf, SUP, wakeboard,  parasailing, flyboards. There are as well some options in Tavira and Fuseta.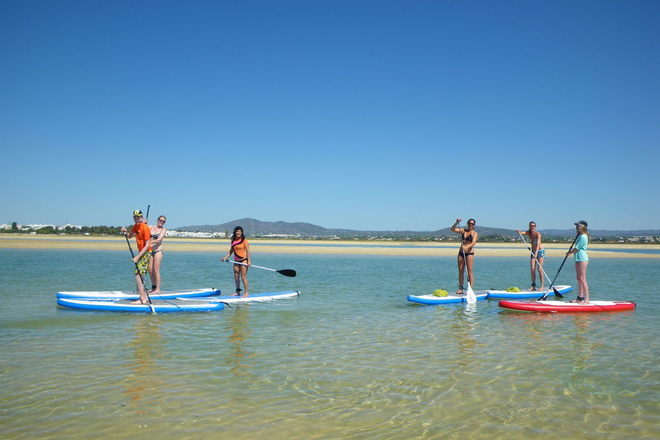 Walking.
You can check Ria Formosa from the bank. Walk in the centre of Faro looking on low or high tide waters. It differs a lot depending on the tide, don't be scared by shallow waters of low tide, it gives an opportunity for animals to live there.
Check Marina in Olhao, or a Park in the outskirts of the town at Quinta de Marim. They're also places of salt gathering, which also look nice and attract interesting birds.
There are also guided walks, where local tell about nature, salt gathering traditions and shows special places.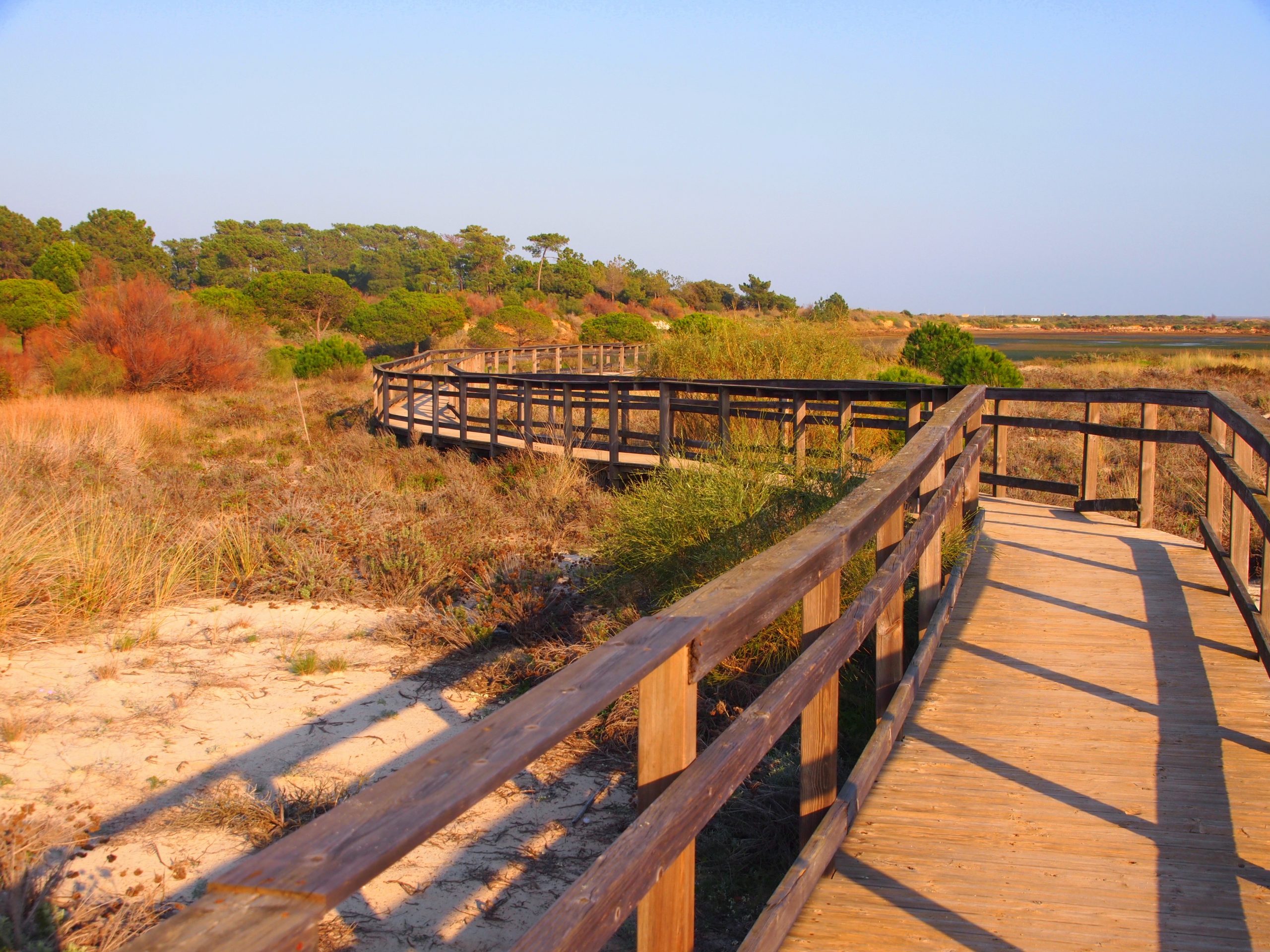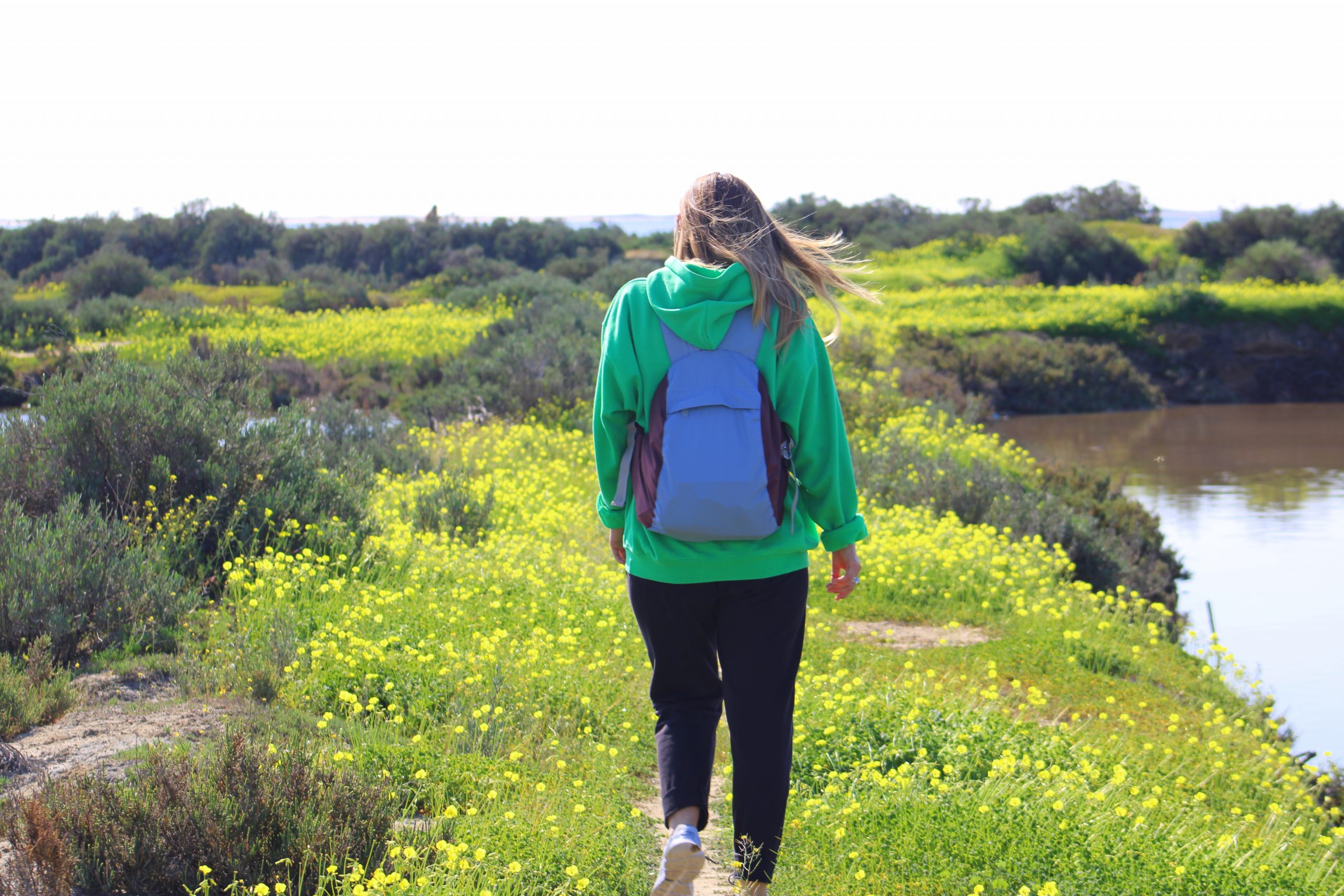 Walking the bridges.
Walk the bridge in Quinta do Lago through all Ria Formosa. There is also a bridge+ wild way to walk through the park which leads to Barril Beach, located a little before Santa Luzia village. It's also a way to get to Tavira island just on your foot.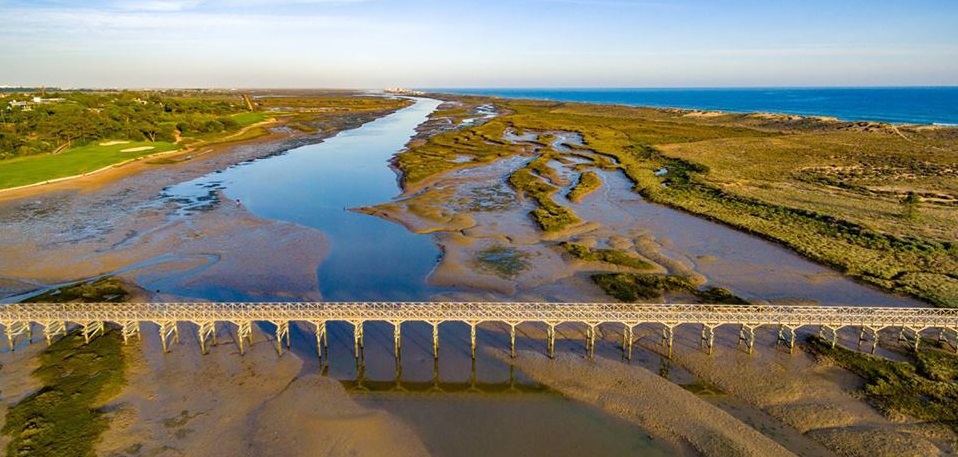 Bike rides around.
Ria Formosa territories are really good for biking. In August and July it can be too warm, but in other months the temperature is really good. The only problem can be national roads, which not always have doubled roads with less car or village trails. Cycling in towns isn't also the best option, as narrow streets are usually not big enough for cars and bikes, and then one needs to stop and wait, also its often happens to bump into another cyclist on the small corners. It's better to enjoy out of town, around salt tanks and greens.